The scheme of testing an arbitrage software is rather simple: we take 5 random arbs and check bookmakers' odds on the events.
What else you need to know: Breaking-Bet Full Review, The Rating of Arbitrage Apps
Note: Always pay attention to bookmakers' rules in the part where they specify what time of play they include in the bet.
For example, Pinnacle looks like this: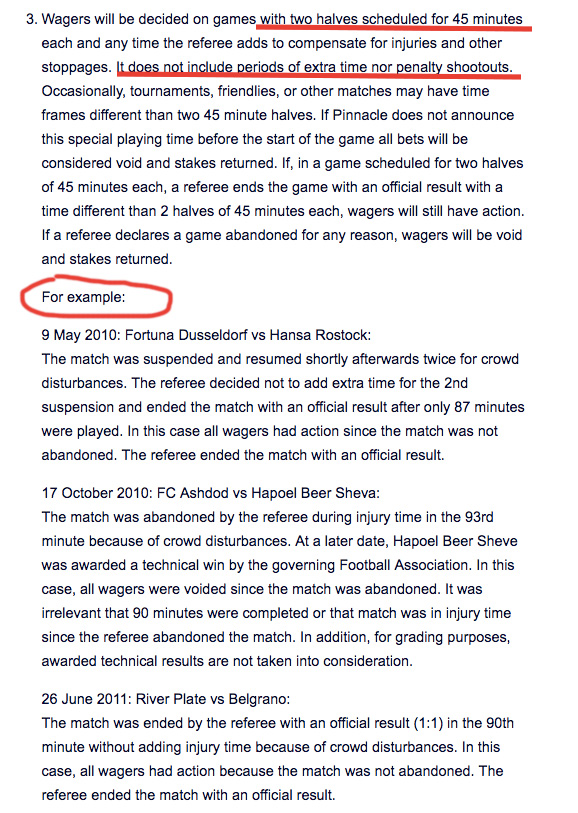 This meets our expectations, especially as by checking the corresponding item in the settings, Breaking-Bet claims that they have already studied all the rules, so we do not need to read the manuals.

That said, let us go back to why we are here and check the arbs:
(click to enlarge the screenshots)
Arb №1
Standart 2-way surebet, football Napoli – PSG.
1 way: LigaStavok.  Napoli wins
2 way: Zenit. Draw or PSG wins
Outcome: exact match
Arb №2
Surebet between 3 bookmakers in women's handball. Brest Bretagne – Rostov-Don
1 way: Betcity. Handicap Brest Bretagne 0 – bet is equivalent to a "Brest Bretagne wins"
2 way:  MerryBet. Draw
3 way: Betclic. Rostov-Don wins
Outcome: exact match
Arb №3
2-way arb, but already on the total number of goals in a football match Milan – Sampdoria
1 way: Zenit. Total over 3
2 way: Olimp. Total under 3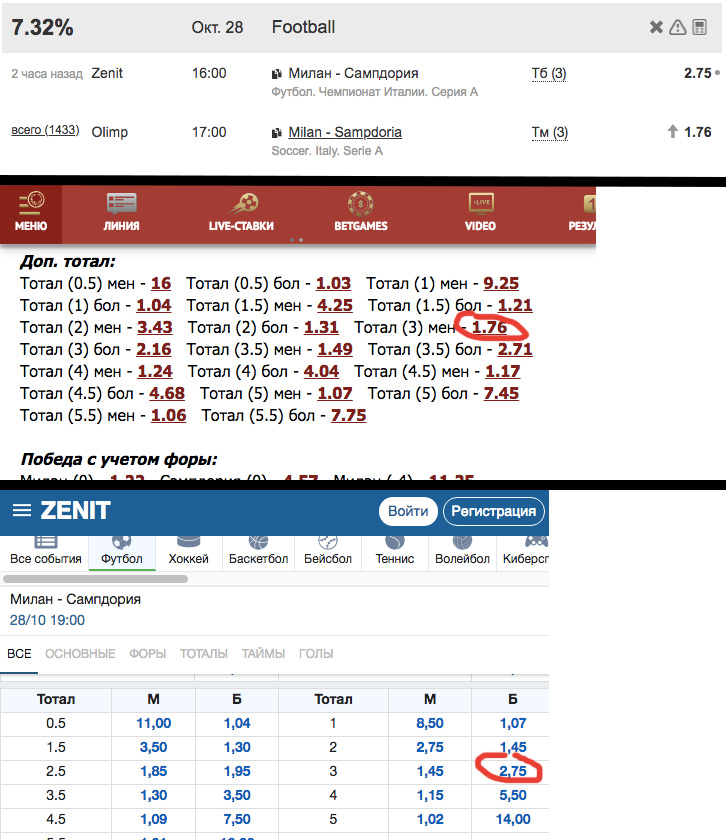 Outcome: exact match
Arb №4
2-way arb, it's little complicated that the outcomes of each other are opposite, but not explicitly
1 way: WilliamHill. Brazil to Score 2nd Half
2 way: Betfair SB. Brazil Total goals (Second Half) under 0,5 – which is equivalent to the fact that Brazil will not score in the 2nd half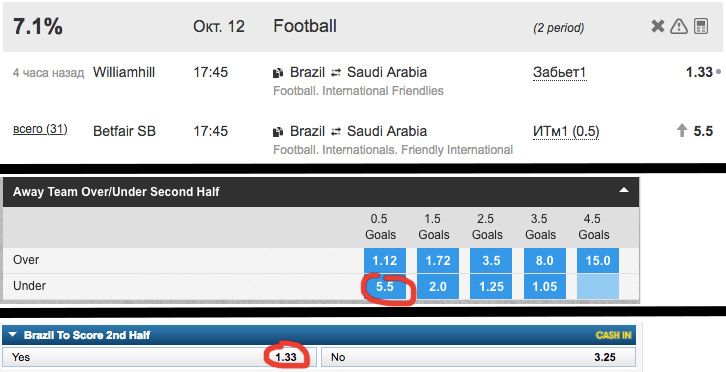 Outcome: exact match
Arb №5
The beauty of this arb is that, despite the low percentage, 2 bookmakers more loyal to the "Arb-man".
1 way: Betfair SB. Brisbane Roar wins
2 way: Pinnacle. Handicap Central Coast Mariners 0 – bet is equivalent to a "Central Coast Mariners wins"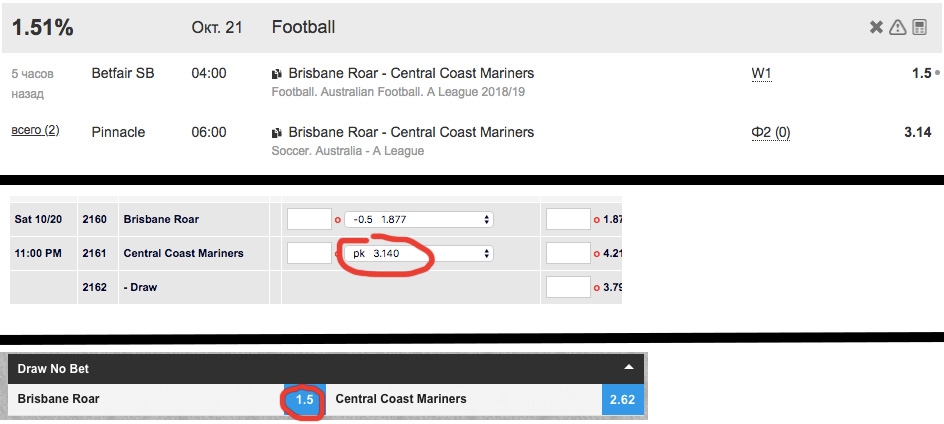 Outcome: exact match
Results
5 out of 5. This is a good result.